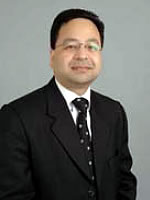 Current position:
(NHS) Consultant Neurosurgeon and Spinal Surgeon
University Hospitals Coventry and Warwickshire
(Private) Woodland Hospital (Ramsay Healthcare), Kettering
Nuffield Health Warwickshire Hospital, Leamington Spa
BMI Meriden and Three Shires Hospitals
Neurosurgical training:
Neurosurgery fellowship at John Radcliffe Hospital, Oxford.
Specialist Registrar at the National Hospital for Neurology and Neurosurgery, Queen Square along with Barts and the Royal London Hospitals, London.
Research and interests:
Traumatic brain and spinal injury.
Study of headaches in patients with ruptured intracranial aneurysms.
Multi-centre study of spinal epidural abscess.
Completed STASH Trial as a principal investigator.
Principal Investigator (PI) for Rescue-ASDH
Whilst training in London, performed landmark clinical studies and presentations on endoscopic pituitary surgery, bone cement injections in collapsed vertebrae and minimal invasive spinal fusion.
Publications:
Published and presented widely both nationally and internationally on: brain tumours, spinal pathologies, minimally invasive cranial and spine operations, head injuries and spine trauma. Three-dozen articles in peer-reviewed journals, including six first author original articles.
Posts:
Examiner for MBBS, MRCS and FRCS (SN) exit exams
Clinical tutor
EAG chair for brain tumours for West Midlands.
Lead for management of complex pain
Broad range of sub-speciality interests:
Minimally invasive (keyhole) and general spinal operations
Trained in minimally invasive techniques at several centres in the UK, USA and Europe. Interests in injections for pain relief. Also interested in minimally invasive procedures for spinal surgery to facilitate rapid recovery and early return to normal daily function by reducing post-operative pain. Involved in artificial disc replacement in spinal surgery to maintain motion and minimize adjacent disc degeneration.
Minimally invasive and open cranial operations
Intraoperative neuro-navigation biopsies and craniotomies for brain tumours.
Management of CSF flow abnormalities in brain.
Management of head injury patients.
Multidisciplinary approaches for tumours, pain, and spinal pathologies.
Work in close collaboration with neurologists, neuro-oncologists, pain anaesthetists and interventional neuroradiologists in regards to surgical management of these conditions.
Low back and neck pain, operative and non-operative management.
Management of trapped nerves in hand and arms.
Hobbies:
Cooking and trekking
Charities: Rotarian. Chairman and trustee for UK based charity NDAUK.
Languages: English, Hindi, Urdu, Nepali and Newari